"You have the skills, plus the story, plus a lifetime of memories,
plus the passion to write. It's time to tap that well."
Judy Bridges, Founder of Redbird Studio
and author of Shut Up & Write!
1. From The Bird's Nest
2. Shut Up & Write! (the class)
3. SU&W now in audio, ebook and print
4. Future Classes and Events
5. Other Places, Other Faces
---
1. From The Bird's Nest
I admit, I'm getting tired of lofty thoughts and New Year's Resolutions. Let's get down to business. You want to write. So do I. We keep yakking about it, getting started, stopping, yakking some more. It's time to get a move on.
I have ten boxes of family photos in my studio, waiting for me to write the people and places. Every time I pick up a photo, I take a trip down Memory Lane and don't come back for hours. Lots of memories, not much written.

My desire is to write personal essays and memoirs, and to make this a pleasant experience, not a hardship.

What is your desire? To write stories about your life or family? To write short fiction, or a novel, or articles, or a nonfiction book, or a play? I'm pretty good at helping people with their writing in all areas except poetry. If poetry is your first love and you'd like to ask me for suggestions about where to find help, feel free to email me. For other genres, I suggest you begin – or get back to, or polish your general writing skills – in a class called Shut Up & Write!

I've fashioned this class in several ways over the years. This time it will be six Saturday afternoons full of lessons and practice and feedback that gets you inspired and sets you on a writing path that makes sense for you. The class is small so we can focus on skills in general and your needs in particular.

One of the things that will be different this time is that I'll be writing right with you. I won't do the class exercises – that would steal your time. But I will show up every week with something I wrote, and you get to chide me if I don't.

We'll move along the path together.
---
2.

Shut Up & Write!
For beginning and experienced writers


6 Saturdays, Jan 17 – Feb 21 (snow date Feb 28)


12 noon – 3 pm (okay to bring your lunch or snacks)
$345 ($100 deposit holds space until Jan 5th)

Enjoy the company of a small group of writers from all backgrounds, all ages, all levels of education and experience. Beginners learn the brass tacks. Pros tune-up and polish skills in added areas of writing.

You'll learn practical skills you can use to write fiction and nonfiction stories, aritcles, memoirs, essays, plays and corporate communications.
Get your thoughts (and materials) organized

Bring your characters to life in fiction and nonfiction
Write powereful, attention-grabbing scenes
Get, and hold, your readers attention
Master Point of View, Show vs Tell, Narrative Drive
Get and give useful, encouraging critique
---
3. Shut Up & Write!

now in audio, ebook and print
The audiobook of
Shut Up & Write!
is now available online. We worked on this for nearly a year. It's been recorded, edited, edited, edited, edited, and accepted for sale by Amazon, Audible, and iTunes. Best news is that people started downloading it the first day it went online – with no annoucement, no promotion.
Imagine. Somewhere, someone, is tooling down the highway, or rocking in a hammock, listening to me say Shut Up & Write!

Shut Up & Write! – The Audiobook
Narrated by Judy Bridges
Sound production by Mike Barden
Audiobook set up by Dave Blank

Available on Amazon.com, Audible.com and iTunes.
You can hear a sample – and download your copy – from:

Amazon:
http://www.amazon.com/Shut-Up-Write/dp/B00M1UQ40M

Audible:
http://www.audible.com/pd/Self-Development/Shut-Up-Write-Audiobook/B00LZVANOG

iTunes:
https://itunes.apple.com/us/audiobook/shut-up-write!-unabridged/id902570699
---
4. Future Classes and Events (watch for more)
"Writing Life and Family Stories"


Friday, April 16, 2015 starting 3 pm
at the WAUPACA BOOK FESTIVAL
Waupaca Library, April 16-18, 2015
See http://www.waupacalibrary.org
"Writing Life and Family Stories"
at The Clearing, Ellison Bay, WI
Sun-Sat, May 31 – June 6, 2015
See www.theclearing.org
"Womens' Writing Retreat"
The Clearing, Ellison Bay, WI
Sun-Sat. September 28 - October 4, 2014
See www.theclearing.org
---
5. Other Places, Other Faces
Council for Wisconsin Writers
Annual awards for work published in the previous year.
(Tip: Sign up for the CWW blog to receive news of Wisconsin Writers success and appearances.)
www.wiswriters.org

Redoak Writing
The successor to Redbird Studio offers roundtable critique groups and other programs for adults and young writers.
www.redoakwriting.com

Wisconsin Writers Association
Conferences, contests, and resources for writers. Publishes newsletter and Creative Wisconsin magazine.
www.wiwrite.org

Wisconsin Fellowship of Poets
Conferences, contests, and events for poets. Publishes the annual Wisconsin Poets Calendar.
www.wfop.org

Wisconsin Romance Writers of America
Conferences, contests, and workshops for writers. Membership includes reduced fees to national conferences.
www.wisrwa.org

Society of Children's Book Writers and Illustrators
Conferences, workshops, and fellowship for Wisconsin writers.
wisconsin.scbwi.org

Wisconsin Academy of Sciences, Arts and Letters
Events, contests, fellowships, Wisconsin People & Ideas magazine.
www.wisconsinacademy.org

UW Madison Continuing Studies' Writing Program
Conferences, credit and noncredit classes, services and resources.
continuingstudies.wisc.edu

Extra Innings
Marshall Cook's newletter – full of good stuff for and about writers.
www.dcs.wisc.edu/lsa/writing/extrainnings
Don't forget your local independent bookstores:
See list of best Wisconsin Indie Bookstores on New Pages:
www.newpages.com/bookstores/wisconsin-bookstores.htm

That's all for now. Let me know if you think I should add a resource to this list. In the meantime, Happy Writing!
Judy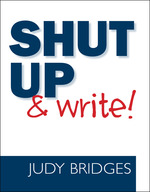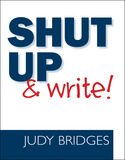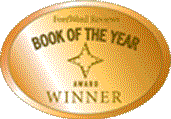 Winner/Finalist:
Four Natlonal Awards

ISBN #
978-097647427-2
Writer's Digest
"... the perfect book for anyone who's dreamed of making writing a career but couldn't seem to make the dream a reality."
The Writer
magazine
"... coaching and humor that inspires and shows you how to become the writer you want to be."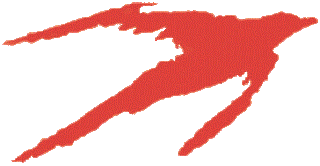 REDBIRD STUDIO
3195 S. Superior St. #209
Milwaukee WI 53207
414-481-3195
www.redbirdstudio.com
jb@redbirdstudio.com
This is the original "Redbird Studio" founded by Judy Bridges in 1993. Sponsors Judy's "Shut Up & Write!" events and book sales.
Also see:
REDOAK WRITING, Kim Suhr
Successor to Redbird Studio. Offers writers' roundtable groups and other programs for adults and young writers.
3195 S. Superior St. #205
Milwaukee WI 53207
414-881-7276
(mailing address) P.O. Box 342
Genesee Depot, WI 53127
www.redoakwriting.com
kim@redbirdredoak.com
To Remove From List
Email jb@redbirdstudio.com
Join me on Facebook